I've been exploring Ipswich a bit today, nothing particulary new, it's just like Gloucester I guess, a bit more spread out, but the same shops – I even found Wilkinsons! Doesn't seem to be a WHSmiths though, which means you can't get the free DVD's in the newspapers.
The parking situation wasn't bad at all – there's two NCP's by the shops at about a pound an hour, so not worth doing the park'n'ride crap.
I found a nice little pub by me – very nearby actually, and it does the biggest mixed grill you've ever seen in your life – two sausages, chicken, gammon, steak, chips, onion rings, two eggs, mushrooms, peas, sweetcorn, tomato, the only thing it lacked was black pudding or a bit of lamb. I had my first Guinness and I've got a Murphy's for later in the fridge.
Mum phoned, we had a nice chat on her new Free phone. Dad's been very busy with my house it seems, and they've had JP and Pip visiting whilst the rat/mouse/squirrel/bat situation is being sorted.
Here is a photo of the dent in my car from my accident the other day – or should I say "attack of the crazy bitch in the 4×4":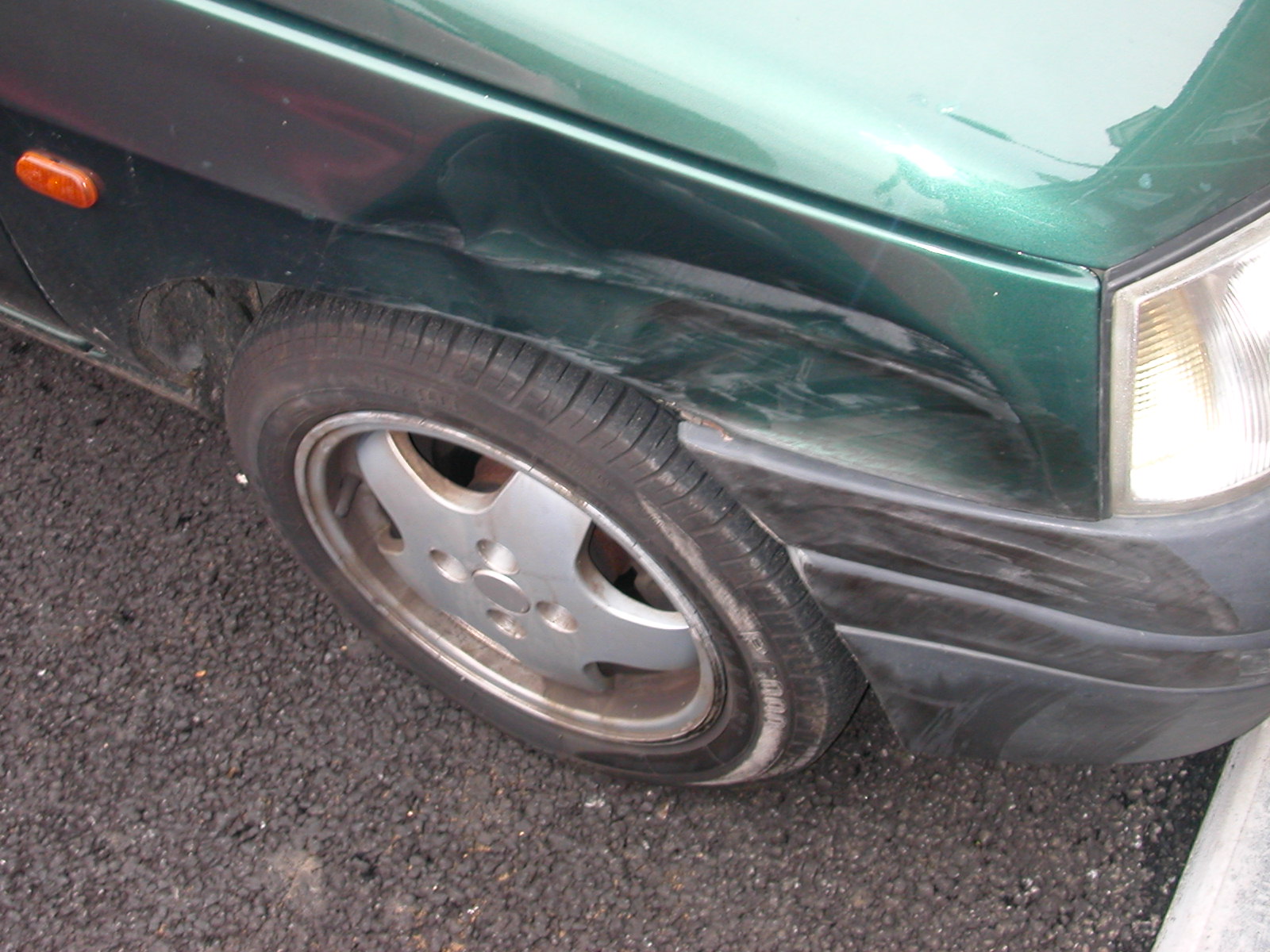 Update: I just watched Final Destination 3, which was excellent, as good as the original, better than 2, with loads of gore! Also watched Ice Age 2, which was mediocre.